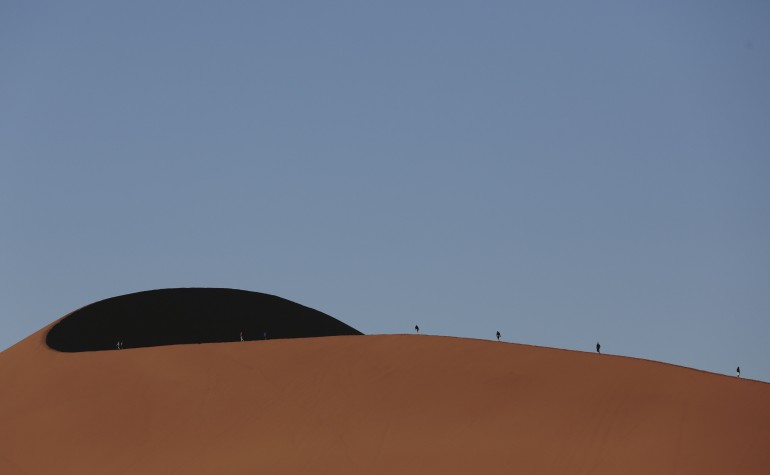 We're in the fortunate position where our guests send us letters; some nice and not-so-nice! Below is an excerpt from a lovely letter we received from a passenger who travelled one of our nine-day Namibia Safari trips with us this year. She writes so beautifully we want to hire her!
Dear Mr Vos
It is literally one week ago that I was enjoying the final leg of the Rovos Rail journey through Namibia. I am again travelling by train, this time through the Scottish Borders and Northern England and having a very different experience. We are all tightly packed, mainly well behaved, drinking from plastic containers and I have not, as yet, braved the loos! But heigh-ho, horses for courses as the saying goes.
But really I want to compliment and congratulate you on your vision in creating a truly superb rail experience. I am still held in the fabulous fantasy bubble of the journey and continue to delight in 'mulling over' the sights, sounds and experiences which we shared.
We were blessed by having a really affable and fun group which, in general, gelled very well but this was in no small part due to the welcoming, friendly, tirelessly engaging and train, headed impeccably by Daphne. Nicholas, the font of all African wisdom and knowledge, added immeasurably to our insight of the political geography of your fascinating continent. We certainly left the train physically more challenged, from all the walks and the delicious food and beverages, and hopefully more educated with with heightened awareness and empathy towards the millions who do not have the numerous privileges that most of the 'Pride of Africa' guests enjoy.
On reaching Pretoria and seeing the workshops, loco sheds, the nurturing bird and animal sanctuaries etc. and knowing that a percentage of your profits are ear-marked for charitable causes I really wanted to sign on the dotted line and join up! As I have never worked for anyone else, apart from one and a half years of teaching, that is a compliment to your business and it's implied ethics.
Excursions on the Namibia Safari were wonderful – in particular the sundowner which turned into a full-blown barbeque – it was fabulously romantic, imaginative and unforgettable. In fact, I think Sossusvlei was a real highlight for most of us. The dune walk was absolutely exhausting, exhilarating, fun-packed and mind-blowing.
I thank you and praise you again for your realised vision and would, God willing, that I may be permitted to travel Africa by Rovos Rail again.
Click here to watch our Namibia Safari video.