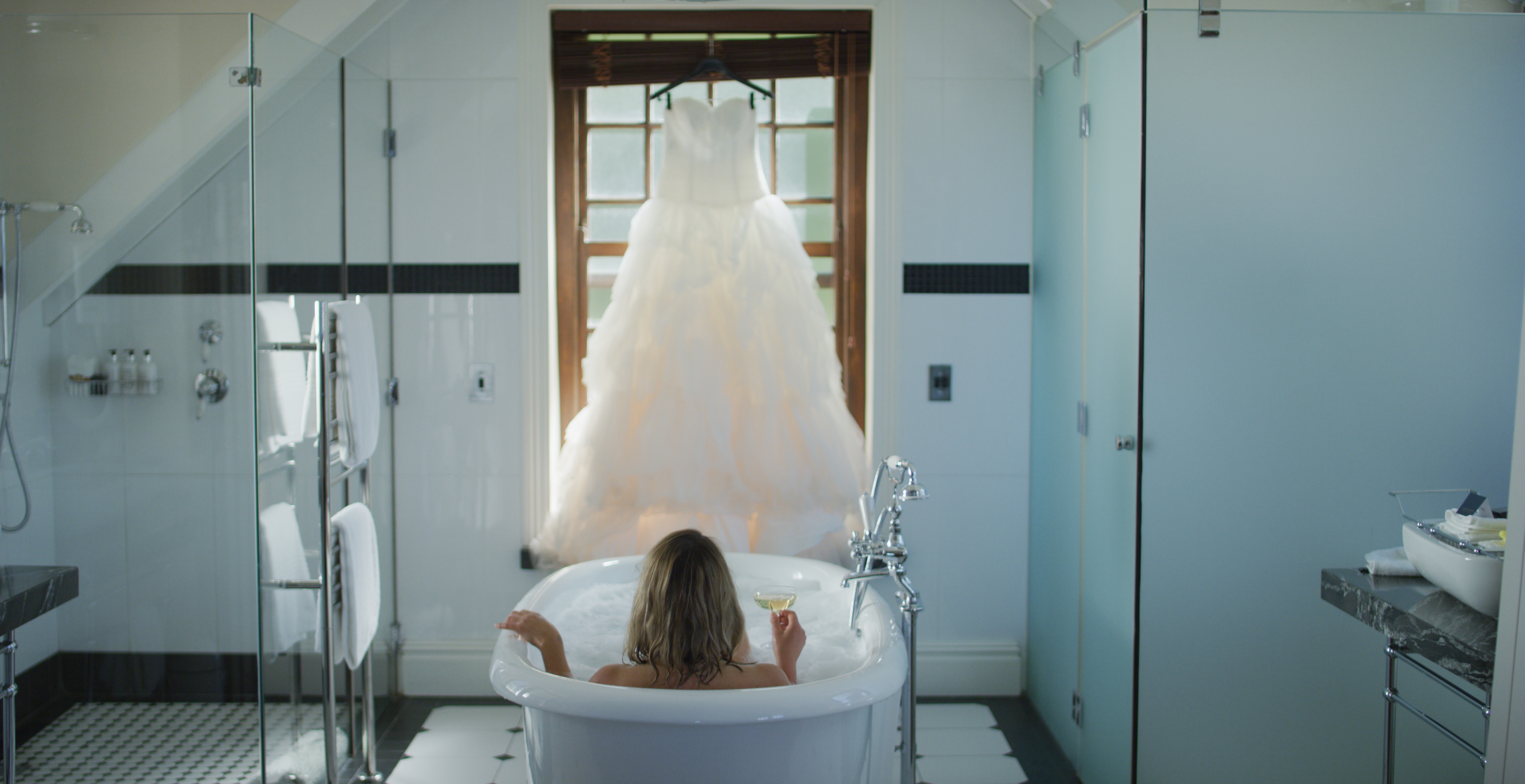 We recently hosted an intimate and gorgeous wedding at St James Manor. It was a beautiful day, the couple was glowing and there was an elegant simplicity to the day that was breathtaking…and not bank-breaking.
At St James we offer those looking for a smaller wedding different packages for each of our three guesthouses that will suit most budgets.
A wedding at St James Manor can comfortably seat 24 people with an additional 80 guests standing. Should you choose to only hire the event space the rate is ZAR25 000. If you opt to include accommodation we offer six suites, sleeping 12 guests, for a rate of ZAR45 000.
St James Homestead accommodates 16 seated guests with 80 standing. Event space hire only is ZAR25 000 and should you opt to include the six suites the rate is ZAR40 000.
At Seaforth, we can seat eight of your wedding party with 20 standing. Hiring just the event space is ZAR15 000 and with the three suites included, sleeping six people, the rate is ZAR21 000.
Please note that we will only hire just the event space during low season which falls between April and September each year.
High season packages , from October to March each year, automatically include accommodation and the rates are as follows:
St James Manor and Homestad are both ZAR45 000 for the event space and accommodation. Seaforth is ZAR23 000 for the space and the three large and lovely suites.
All packages include event space (indoor or outdoor is weather dependent), existing furniture in each house and two staff members to assist with the management of your wedding.
Not included is additional décor, flowers and lighting. Cutlery, crockery, glassware, music/DJ, wedding catering which includes alcoholic and other beverages, wedding coordinator and fees, transport costs and gratuities are also not included.
Please note that rates are not fixed and subject to change.
Should you and your guests choose to stay at our lovely seaside guesthouses we offer a full gourmet breakfast, all alcoholic and other beverages (for those staying in the houses), in-room mini-bar fridges and snacks, laundry, Internet access, parking and personalised concierge services.
If you're unfamiliar with St James, it is a quaint little area tucked into the mountain side on Cape Town's Southern Peninsula. Our guesthouses are a short walk to Kalk Bay, which was recently voted as one of the coolest neighbourhoods in the world by Forbes Magazine. Kalk Bay is home to coffee shops, incredible restaurants such as Harbour House and La Parada, there are delightful little cobble-stoned streets with art galleries, curio and clothing shops and the Tibetan Tea House is also a short distance away in Simon's Town.
Across the road from all three of our guesthouses is St James beach with its lovely tidal and rock pools and the colourful Victorian bathing boxes.
All of our houses are well suited to bridal parties the night before a wedding. We have spa treatment options available for men and women and plenty of space on hand for wedding day preparations. We are able to host hair and make-up teams, provide breakfast and snack platters, bubbly, beer and other refreshments and a beautiful location to take those sought after pre-wedding photographs.
Should you need additional information please do not hesitate to get in touch with us. E-mail on guesthouses@rovos.co.za or call +27 (0) 21 788 4543. We would be delighted to host you on your special day and hope to share in very happy memories with you!