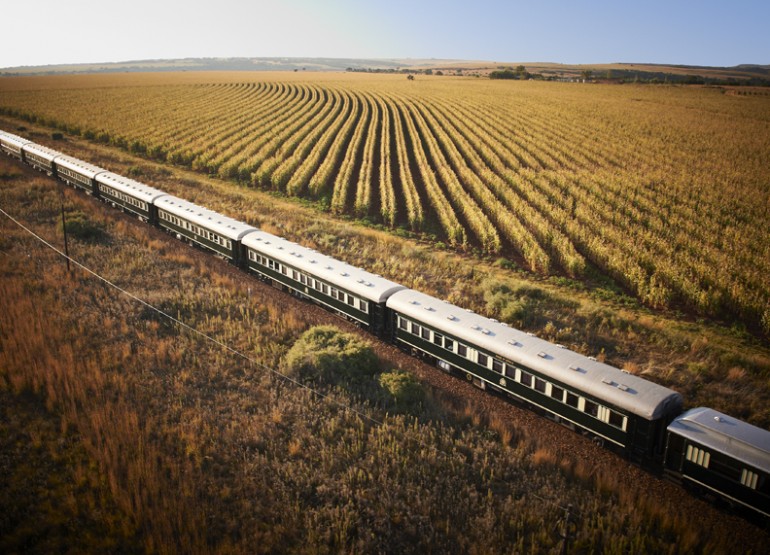 A World Class Railway
Dear Mr Vos
I am writing this letter as an accolade not only to you but to your dedicated staff who make travel on the train a true five-star experience. I wish to commend you for establishing and running a highly efficient and world class railway. We have travelled on a few trains in different countries and Rovos would have to rank in the top three by our reckoning.
My wife and I travelled on Rovos Rail from Pretoria to the Victoria Falls on 23rd December, 2015. If you cast your mind back, I was the person sitting on the parliamentary chair in front of you when you were addressing the guests prior to our departure.
My wife and I occupied a suite. It was immaculate when we entered and was maintained by staff in that manner throughout our journey. The staff were nothing short of perfect in their efforts to make our trip a memorable one. They were courteous and ever willing to please. The amenities provided in the suite made everything so comfortable – a home away from home.
We had requested special dietary needs for our meals. It was a surprise to us when the chef visited us in our suite to discuss our needs. Allow me to tell you the kitchen staff went beyond the call of duty to cater for us. The meals were immaculately presented in true fine dining style and above all were varied and tasty. To us , it seemed as if the chef enjoyed the challenge of preparing something new each day. I thanked him personally.
The Train Manager on our journey was a true professional. She presented with an admirable work ethic and was a true professional. In conversations with her, I realised what her job entailed. How well she managed it is a tribute to her desire to promote the brand name and reputation. She operated with meticulous precision and it was clear that staff respected her. She was attentive to passenger needs and maintained a cordial relationship with the guests,stopping to converse at each table in the dining car at meal times. Her management of the staff was beyond reproach. This must surely be attributed to a good staff training program!
Finally, the staff on the train were truly magnificent. They were professional and capable, pleasant at all times with no effort spared to see to guests' needs. It says something when, as guests, we did not want to leave the train at Livingstone because we were already missing the camaraderie we had established with the staff!
I will travel on Rovos Rail again and recommend it to as many people as possible here in Australia.
Thank you and kind regards,
Mr Gona Naidoo