Rovos Rail and the Hamilton Russell Chardonnay
Rovos Rail has enjoyed a long love affair with the Hamilton Russell Chardonnay and are proud of our happy relationship with the family and team. The superb dry white has been a firm favourite on our wine list since our early days and it has always been an incredible treat for our guests.
The plaudits keep coming in for their 2021 Chardonnay and we are delighted to be in a position where we can still serve this delicious wine on board all of our trips as well as our guesthouses. Especially on our Cape Town journey as the estate is not too from the Mother City and absolutely worth a visit!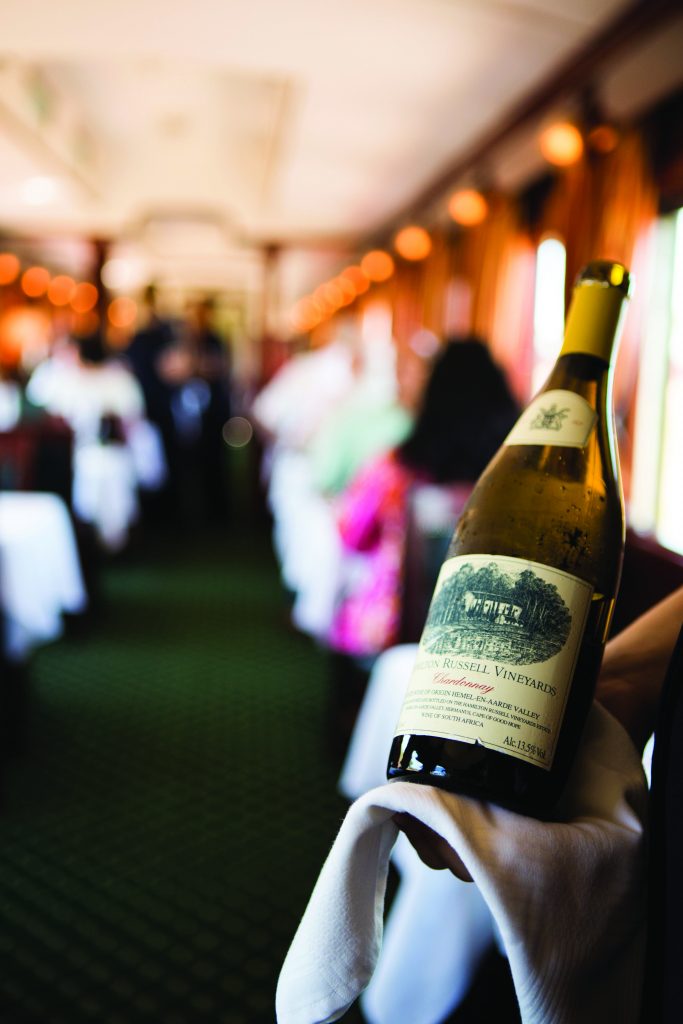 It marks the 40th vintage of Chardonnay from one of South Africa's most renowned estates with 2021 being an exceptional vintage for the farm. Owner Anthony Hamilton Russell is clearly excited about this wine: "Both the winemaker Emul Ross and I believe this to be the best vintage of Hamilton Russell Vineyards to date."
Considering how well Hamilton Russell wines do both locally and in the international marketplace, this is an impressive claim with those who have tried it believing it has all the hallmarks of an absolute classic.
Back in 1975, successful advertising executive Tim Hamilton Russell (Anthony's late father) bought 170 hectares of land (a former sheep and wheat farm) not far from Hermanus and planted the first vineyards in what was to become the Hemel-en-Aarde Valley ward (appellation) in 2009.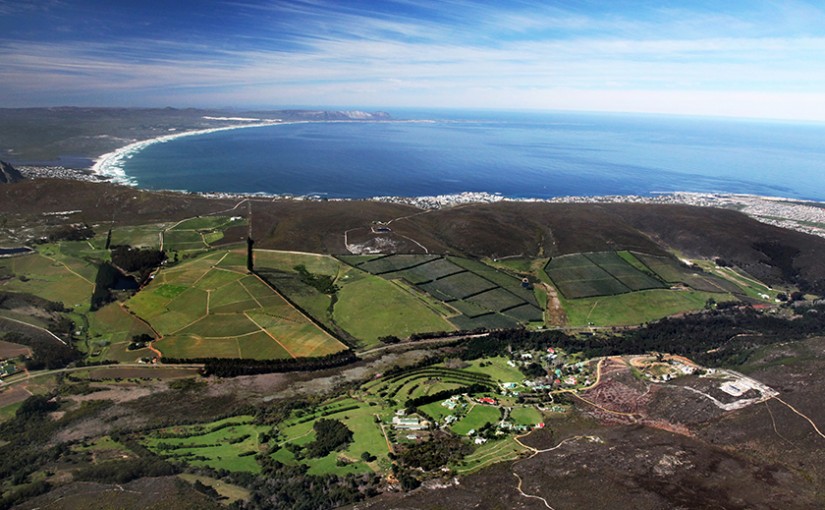 Hamilton Russell had been encouraged by his friend Dezso Pongracz (whose surname was given to the well-known MCC) to look outside of conventional wine-making areas in South Africa. Hamilton Russell senior himself believed that the southern location and cool climate of the area would produce excellent wines and this wine-making pioneer was soon proven correct.
The estate is located only three kilometres from the Atlantic Ocean and the cool breezes that come from the ocean make this one of the coolest regions for wine production in South Africa.
In the spirit of experimentation, Hamilton Russell senior made 11 wines from eight different wine varietals with the first harvest in 1981. But it was not only in wine-making that he was a forerunner. In an industry not renowned for its progressive politics at that time, Tim was a passionate advocate of minimum wages for Black workers and was a prime mover in the abolition of the "dop" system of paying wages in wine. In 1989, Hamilton Russell and four other Cape winemakers formed the Cape Winelands Commitment, which rejected apartheid and outlined improved farm employment practices.
In 1991, his son Anthony Hamilton Russell, the current second generation owner, took over and purchased the property from his father in 1994. Anthony and his wife Olive conducted extensive soil research and immediately changed the farm's focus entirely to only Chardonnay and Pinot Noir – ideally suited to the sunny but cool, maritime climate and the "stony, iron- and clay-rich shale derived soils" in Africa's southern tip.
Today there are 30 Ha of Chardonnay and 22 Ha of Pinot Noir vines, specialising in producing highly individual terroir driven Pinot Noir and Chardonnay which are widely regarded as the best in South Africa and among the finest in the New World, and are available in restaurants and shops in more than 50 countries worldwide.
While production is small, the impact on international and local markets has been significant.  Hamilton Russell Vineyards Chardonnay is different to most New World Chardonnays; low-vigour, stony, clay-rich soil and a cool maritime mesoclimate give rise to a tighter, drier, more complex mineral character and length to complement the varietal fruit. The yields are smaller and the wines perfectly express the terroir in which they were grown.
The Hamilton Russell Chardonnay 2021 was matured for nine months in a combination of 228- and 300-litre barrels, of which 26% were new, plus a small portion in foudre*. 2021 is regarded as a stellar vintage that was later and cooler than usual. The nose shows blossom, intense citrus and pear, subtle oak and a little smoky reduction while the palate has soft oak spice, well integrated creaminess, good fruit purity and bright natural acidity.
It is a wine with classic Hamilton Russell Vineyards' length and complexity – elegant, textured and intense with a strong personality of both place and vintage. This wine pairs wonderfully with poultry, fish and seafood served with creamy sauces. It's ready to drink now but will get even better over the next few years.
Anorak Facts
Alcohol: 13.40%
Acid: 6.80 G/L
Ph: 3.32
Residual sugar: 1.90 G/L
Barrel fermentation: 68% 228 litre, 26% 300 litre French oak barrels
Foudre: 6%
Barrel ageing: 9 Months
1st fill: 26% 2nd Fill: 32% 3rd Fill: 31% 4th Fill: 11%
French coopers: 100% Francois Freres
Yield: 2.35 tons/ha, 15.65 hl/ha
* A foudre is a large wooden vat, popular in France's Rhône Valley, significantly larger than typical oak barrels, often with the capacity to hold more than a 1000 litres of wine. Using a larger vat or barrel than a typical barrique means there is less wine to wood exposure and less obvious wood or oak flavours.