Beloved Memories of a Rovos Trip Recounted
We always feel so happy when one of our guests contacts us excitedly recounting the journey they enjoyed with us on the Pride of Africa. It brings us great joy when we read that their experience of Africa has left a lasting impression, and hopefully one day we'll see them again for round two!
Not too long ago we received this letter from Lorre Lei who hails all the way from New Orleans. We would like to share her letter with our readers wherein she says that Rohan reminds her of Prince Charles. We couldn't help but chuckle.   We hope you enjoy her description of the train trip she had with us!
Hi Brenda,
Just received Rovos Tribune today and I'm amazed that you still have my address from when my husband and I travelled from Pretoria to Cape Town in November of 1998.  That prompted me to pull out the photo album and the journal of the trip.
Here is what I wrote:
Boarding the Pride of Africa
Tea at Victoria Hotel with string trio.  Walked to train station by Mr.Vos, himself, who looks somewhat like Prince Charles.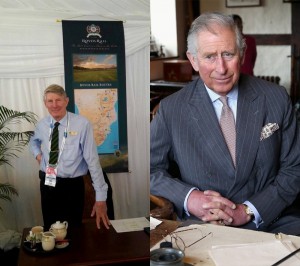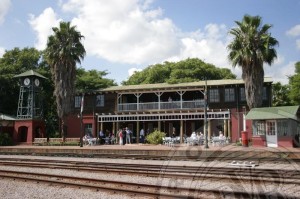 Greeted by staff with champagne and red carpet.  18 cars including 2 dining cars, lounge and observation car pulled by 2 steam engines, but no grand piano! (Referencing one on the American Orient Express train from Chicago to DC).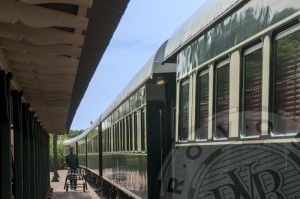 Kimberley 
Arid landscape with lots of scrub trees and anthills.  Reminds me of the California foothills north of San Francisco.  Kimberly Diamond mine and the "big hole" not at all what I expected.  Recreated town around the mine very well done with shops, saloon, church, ballroom and undertaker's parlor.  Afternoon landscapes giving way to old mountain ranges in distance on either side of train.  Some crops with irrigation, mostly cattle and sheep worked from horseback with sheep dogs. Lots of windmills.  Raced by the lake with the pink flamingos.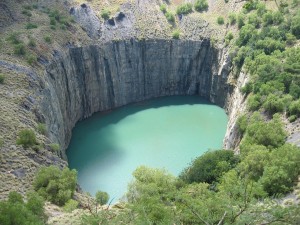 The Karoo
The Karoo is a harsh, barren place to live with an oasis here and there.  Matjiesfontein is such a place.  It was developed as a resort and was a good place to cure asthma and TB.  The whole village was bought in the late 60's and restored to its original Victorian state.  A local museum contains a huge eclectic collection of Victoriana.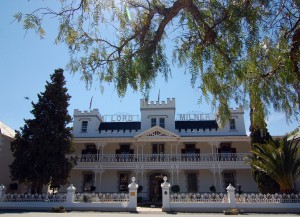 Ostrich farms remind me of the ostrich medallions for dinner last evening.  Mr. Peter Winterbottom (I believe a pseudo name), the train manager, said he never found food or drink he didn't like.  When I asked him if that was the case, then how did he maintain his youthful figure, he quipped, "Hot women, Madam!"
Cape Town
Off the train and on to the Mount Nelson, the epitome of British chintz!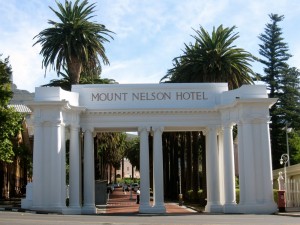 Please feel free to use any of the above.  I thought Mr. Winterbottom's response was priceless and showed such a wonderful quick wit!
Lorre Lei Jackson,
New Orleans, Louisiana