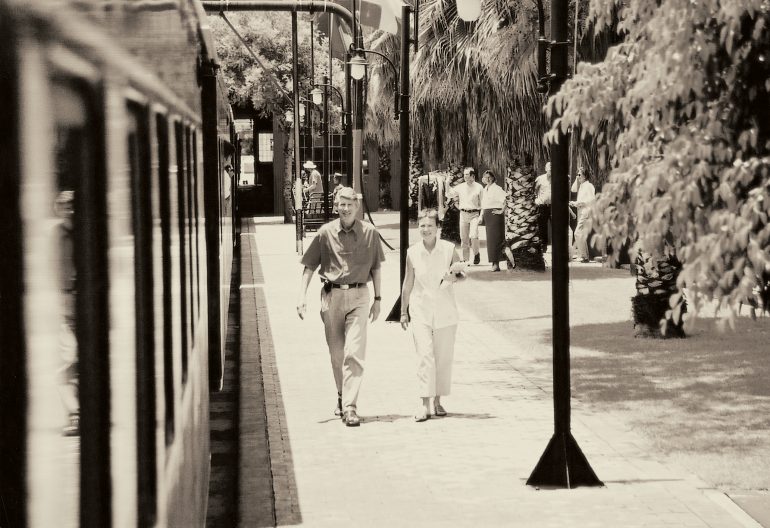 Happy Birthday Rovos Rail!
Image: Rohan and Anthea Vos
Three cheers for Rovos Rail! 30 years, we can hardly believe it. It's our birthday today and it is honestly the most surreal and extraordinary feeling.
We sometimes can't believe what we have managed to pull off in three decades. There have been many uphill battles Rovos Rail has had to fight over the years; a series of tragic local and international events that have almost brought us to our knees nearly forcing us to close our doors. But here we are, 30 years on with Rohan and Anthea still leading the charge, never backing down and providing all 440 of us with work we love.
Together with the creative and talented team at 10th Street Media, we produced a short film to document our 30-year history. We've released a couple of teasers over the past few weeks leading up today, our birthday. Should you wish to watch the full documentary you are welcome to do so by clicking here.
We would not be celebrating our 30th birthday if it weren't for our loyal supporters . We've been fortunate to have amicable and prosperous relationships with local and international tour operators and travel agents who have entrusted us with their clients, our guests, for many years and we'd like to thank all of you for your enduring support.
And to our guests, especially our "repeat offenders", your enthusiasm and enjoyment of our train is what fuels our fires and keeps us moving forward. Thank you for travelling with us and we hope to see you again soon!
To view all of our trailers and other 30th birthday creative and promotions click here. Visit our website at rovos.com, e-mail reservations@rovos.co.za or call us on +27 (0) 12 315 8242 (Pretoria) or +27 (0) 21  421 4020 (Cape Town).