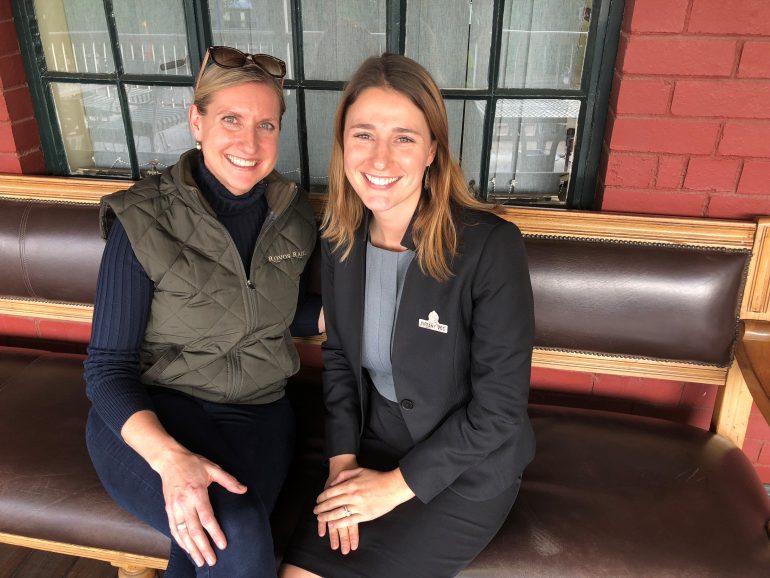 The purpose of this blog post is two-fold. To let you know that we welcomed Tiffany Vos-Thane in an official capacity to Rovos Rail and that soon after her arrival she recruited the expert services of Maryke Reuvers, a professional chef and consultant. Tiffany is Rohan Vos's youngest daughter and the last of the family to join the business. We're thrilled to have her and the 12 years of hospitality expertise she brings with her. Welcome on board!
It did not take Tiffany long to realise that our Food & Beverage department required a fair amount of TLC. Rovos Rail has grown substantially in the past few years with the opening of three guest houses in Cape Town, the acquisition of our new train, the Shongololo Express as well as launching a new 15-day journey, the Trail of Two Oceans, from Tanzania to Angola. In addition, our workshop teams have been hard at work building new coaches so that we can now have five Rovos trains out at once. An impressive feat for a small, privately-owned company. But back to Tiffany and Markye.
Having mostly sales experience in the UK hospitality industry, but with a passion for all things food and wine, Tiffany got to work finding someone who could share in her vision and overhaul our entire Food & Beverage department. It was time to refresh menus, upgrade the bar and wine lists, renovate all the train kitchens and rebuild a brand new on-site kitchen. Chef and kitchen-staff training was also overdue as was food and beverage service. Enter Markye and wow, did she not know what she was getting herself into! It's been months of spring-cleaning, throwing out, list-making, rearranging, implementing new training and systems, stream-lining and updating current protocols as well as embarking on site visits to newly discovered meat and dairy farms for authentic organic and fresh produce. Markye has also spent time on the trains travelling most of the journeys and working with our chefs in the on-board kitchens. It's been a ride! And she's not even halfway done yet.
Markye has spent over 17 years in the food industry and has been regaling us with fascinating stories of expeditions to the Russian Arctic, the Greek Islands and of course the South of France. Her work has taken her to many global destinations but now she is based in Cape Town making weekly commutes to our home-base in Pretoria where she can often be found on her all fours cleaning, scrubbing, inspecting or counting stock. We've never worked with a chef with such a strong A-type personality so it's been an incredible experience for us and we have learned a great deal.
Both Maryke and Tiffany have been a breath of fresh air we didn't know we needed, which we think is the best kind. Often, when heads are down and teams are working furiously, the small things begin to slip through the cracks and left unchanged become larger issues. It was time to rehabilitate everything to do with food and beverage and we are thrilled to have these two talented and hard-working women at its helm.
We look forward to sharing in our new bar, wine and food menus with you and welcome your feedback.
Cheers, saluti and santé to Tiffany and Maryke, a big welcome and thank you!