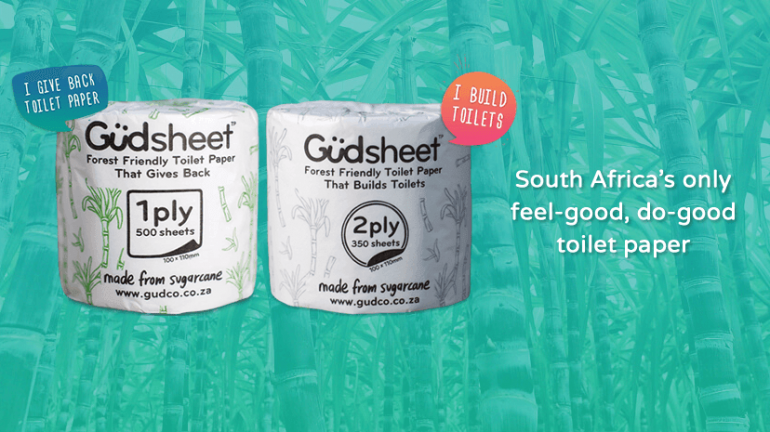 How We Roll
In our efforts at Rovos Rail to be as earth-friendly as possible we introduced new toilet paper on board the trains, in both of our departures lounges and at our guesthouses in St James, Cape Town. It's not the most elegant of subjects but we'd like to share with anyone who might be interested because commitment to the planet should be first on all agendas and hey, it's how we roll.
The Güdsheet loo roll is hand-wrapped in eco-friendly paper to promote hygiene, it's packed in recycled paper boxes to replace plastic and sold in bulk to minimise carbon footprint. The 2-ply paper we use is BPA free and contains no chlorine, acids, inks, dyes or fragrances. What we like most is that it's sewer and septic tank safe as it's 100% biodegradable.
One of the best aspects of working with  is that every Güdsheet purchase helps provide toilets  and toilet paper to those in need. There are millions of South Africans who don't have access to a toilet or even loo roll so through every purchase of Güdsheet we are helping provide toilets and toilet rolls to underprivileged schools and crèches in need.
To get in touch with the good folks at Güdco. you can e-mail on hello@gudco.co.za or find them on Facebook, Twitter or Instagram.
You don't only need to be in business to purchase Güdsheet as they also do residential deliveries! Both work and home can now be earth-friendlier and kinder to our planet.