The Rainbow Nation: exploring the colourful cultures of South Africa
South Africa is truly a unique country. Where else would one find such a melting pot of diverse cultures and languages thriving together in one beautiful Rainbow Nation? Journey with us as we explore some interesting traditional cultures of South Africa we feel everyone should witness when visiting our country.
Zulu
The Zulu tribe is the most recognised traditional tribe in South Africa. Originally from KwaZulu Natal, the Zulus have occupied the land since the late 18th century. Zulus are traditional hunter-gatherers but have relied on cattle for their primary subsistence for many years.
Wealth and status, for a Zulu man, lies in the number of cattle he owns. When a young man proposes to a Zulu man's daughter, he will need to pay his future father-in-law before the wedding. The payment is known as lobola. Zulus wear different types of traditional dress depending on the occasion. Women dress according to their marital status while the men wear a leather belt made from hide.
Zulu huts are called iQukwane and are constructed from braided reeds and grass. Sturdy tree trunks reinforce the structure and doors are created especially low to prevent intruders from entering the hut. To enter the hut, one needs to crawl on hands and knees or bend low.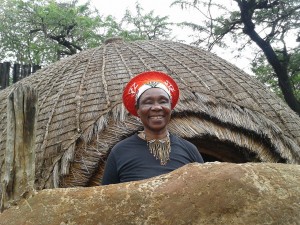 Ndebele
The Ndebele tribe are part of the Nguni tribes, which represent a large population of South Africa. The Ndebele are divided into two groups; the Central Nguni and the Southern Nguni tribes and are then divided further by differences in languages and culture.
Ndebele architecture is strikingly beautiful. Their homes are painted by the Ndebele women in patterns with bold colours ranging from purple, green, turquoise and yellow. Women express their status by adorning themselves with intricate beaded jewellery, blankets and ornaments. Once an Ndebele woman marries, she expresses her devotion to her husband by wearing brass rings around her neck, arms and legs. These brass rings can weigh up to a whopping 20kg. Visiting a Ndebele cultural village is highly recommended if you'd like to witness astounding architectural and artistic talent.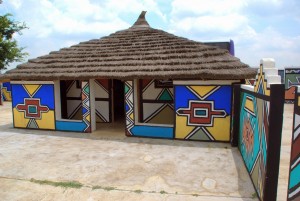 Xhosa
Xhosa people constitute approximately 7 million people in South Africa. The majority of Xhosas live in the peaceful, rural Eastern Cape. Xhosa language is easily recognised by the clicking sound the speaker makes, thus earning the nickname 'click' language.
In Xhosa culture, women decorate their faces with colourful dots and wear beautiful turbans and heavy dresses. You can tell if a woman's marital status by the style of her turban.  It's not unusual to see women sitting together and smoking their long-handled pipes.
Like the Ndebele, Xhosa women also create beautiful beadwork, which is an intergral part of their tradition. What one may often notice in summer, despite the incredible heat, is Xhosa men and women wearing blankets wrapped around their shoulders. This is part of their traditional dress. If you get the opportunity to admire one of these blankets, you'll notice intricately sewn designs.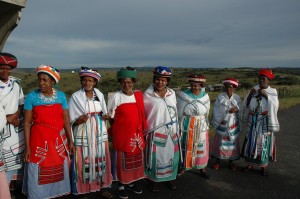 Cape Malay
The Cape Malay people originated mostly from Indonesia and came to the Cape many years ago aboard Dutch East India Trading Company ships. The Western Cape is home to many diverse ethnic groups but the Cape Malay people are the most distinguishable with their silky black hair and tanned skin.
The Bo-Kaap in Cape Town is the historical and cultural centre of the Cape Malay community, and a visit there will result in an encounter with brightly coloured homes, which are one of Cape Town's famous landmarks which should be on your travel itinerary.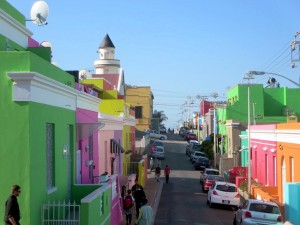 If you wish to experience South Africa and its unique cultures, go on a safari tour with Rovos Rail. Choose from different itineraries, such as the Durban safari where you'll have the opportunity to visit Ardmore Ceramics, which is a celebration of Zulu culture and tradition.