From Cape Town to Victoria Falls with Rovos– Part 2
Ian Gill's second part of his story about his Rovos trip to Victoria Falls. 
The beginning of an awesome adventure
We have started the second leg of our train journey. The train station in Pretoria was a step back in time. It was like being a kid again as I constantly ran around with some of my fellow trave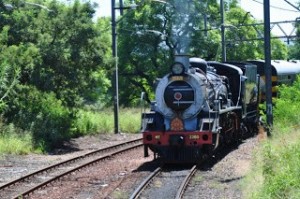 lling counterparts searching out the steam engines and reliving a boy's lost memories.
A pleasant surprise for us was to get upgraded to a deluxe berth. Unexpected, but nevertheless much appreciated.
Crossing the border into Botswana
After departing Pretoria we back tracked to Johannesburg, then continued to head north. Somewhere (Mafikeng) in the middle of the night, we crossed the border into Botswana.
Diamonds and Agriculture
As we were enjoying our breakfast in the dining car, we passed through the capital city of Gaborone, which apparently is quite prosperous due to diamonds and agriculture. We continued north to the Zimbabwe border town of Bulawayo, which we should have reached sometime in the middle of the night.
We were running something like three hours late, but that was before the engine broke down and a variety of other reasons, but alas, this is the nature of train travel. It really didn't affect us as we just sat back and watched the world go by.
Waving Hello at Happy Locals
One of the sights and activities I enjoy the most is waving to the locals who are crossing the tracks or tending their cattle by the wayside. Always smiling with an enthusiastic wave makes me feel quite welcome.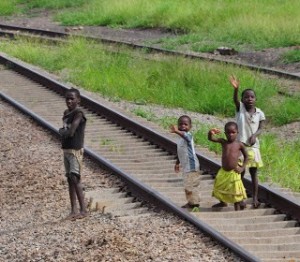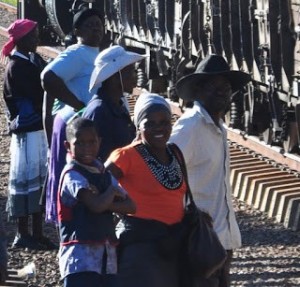 The countryside does vary now and then with hills, mountains and lush Acacia trees. This is in sharp contrast to the dry, brown, flat bushveld of South Africa, which we left the day before yesterday. And did I mention it is HOT!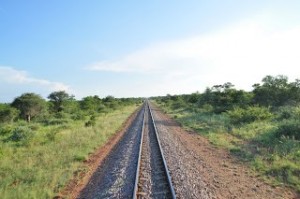 We are passing through a game reserve now and lots of wildlife to be seen! Jennifer says she saw a female lion this morning at breakfast. (I told her it looked like a large dog to me). Gazelles, wildebeest, impalas and zebras so far. This should be fun.
The other great thing about train travel and travel in general, is that you get to meet some great people. Thank you for your great companionship, conversation and laughs, Carl and Christina. You made a great trip even better!