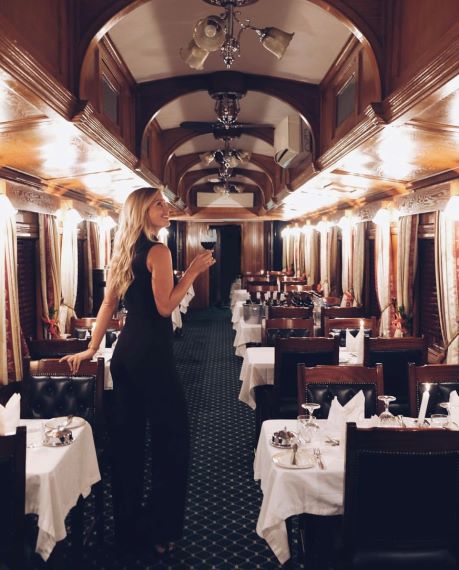 How many ways are there to applaud Hannes Myburgh and his Meerlust team? Rovos Rail has enjoyed the happiest and longest relationship with the iconic wine farm and it's little wonder that Meerlust is regarded as a South African national treasure.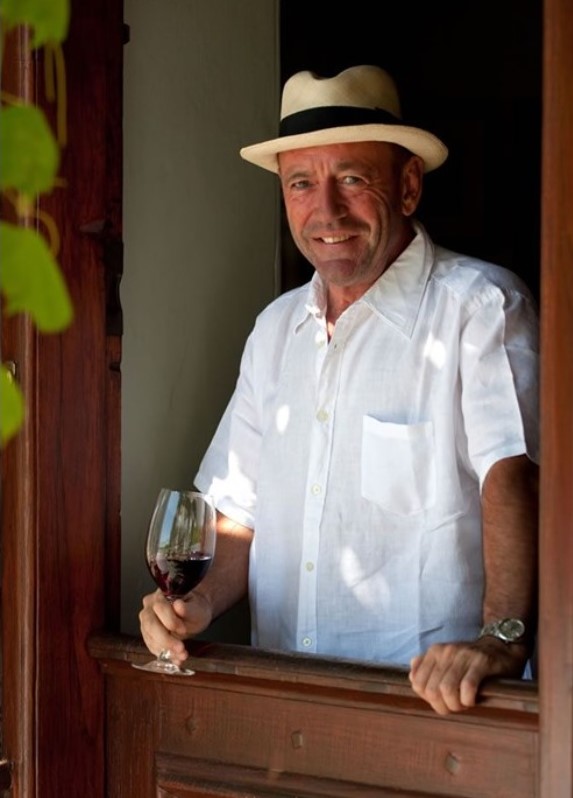 It's one of the oldest family-run wine farms in the country having been owned since 1756 by the Myburgh family for a remarkable eight generations. The gracious Cape Dutch Manor House is also the oldest surviving grand farmhouse in the Stellenbosch district.
Meerlust also produced the second Bordeaux blend ever produced in South Africa – the Meerlust Rubicon – which soon became a benchmark of local red wine quality and gained iconic status in the global marketplace.
"Alea iacta est" (The die is cast) are the words that Julius Caesar is supposed to have said as he led his troops towards Rome in 49BC. The crucial border of the ancient capital was the Rubicon River and the decision to cross it marked an irrevocable point in history. It would profoundly shift the course of Roman politics; there could be no turning back.
Some 2000 years later, a watershed event occurred in the life of Nico Myburgh, father of the current custodian of Meerlust, Hannes Myburgh. Holidaying in Bordeaux, he discovered that the terroir in this area of France was similar to that of the Eerste River Valley. Both have a distinctive climate, characterised by a cooling sea breeze. And both have a soil structure made up of decomposed granite and clay.
Nico returned determined to create a blend of his own that would match those of the French. In 1980, after several years of experimentation together with winemaker Giorgio Dalla Cia, he announced the birth of the new blend. With proportions of 70% Cabernet Sauvignon, 20% Merlot and 10% Cabernet Franc, a new style of wine was created in South Africa. Like Caesar, there could be no turning back.
Nico and Giorgio had already considered a number of names for the new blend when Professor Dirk Opperman from the University of Stellenbosch, a friend of Nico's, suggested that "Rubicon" might be appropriate. The pair had, after all, crossed a new frontier – and changed the way South Africans thought about red wine.
An interesting point to note is that Billy Hofmeyr of Welgemeend released the first Bordeaux blend in 1979. Meerlust has, however, discovered bottles of the 1978 Meerlust Rubicon although these were never released commercially. These were found at the Tabernacle at Distell, the famous underground wine cellar in Stellenbosch, and four bottles were sold five years ago at the Nederburg Auction for ZAR16 000 each.
Today Rubicon is only made in quality years and the portions of each variety vary according to vintage (it also now includes a little Petit Verdot). Since its beginnings in 1980, five vintages have been declassified and not released – the 1985, 1990, 2002, 2011 and the 2019.
The 2018 Rubicon, currently being served on all Rovos Rail journeys, is a classically proportioned blend of 67% Cabernet Sauvignon, 19% Merlot, 10% Cabernet Franc and 4% Petit Verdot.
The harvest season was really challenging, due to a prolonged drought which some believe to be the worst in 100 years.
Each vineyard block is hand-harvested and fermented separately, run off into 300-litre oak barrels and large foudre*, and monitored until it is time to blend; in this vintage it was after eight months. At that point, a careful assessment of the merits of each parcel is assessed and the blend decided upon. It spends another 10 months in barrel for harmonisation before bottling, where it will see out another two years before it is released. However, further bottle maturation is advised for the intriguing complexity of this classic wine to unfold and reveal itself.
It boasts the quintessential Rubicon nose with violets, ripe plum, cedar wood, fennel and intense spiciness. A typical liquorice note also evident on the nose. Still young and intense, the palate is full bodied, structured but packed with fresh dark fruit and rounded tannins. This is a vintage that is more approachable in youth because of the ripeness and richness levels attained in 2018 but will provide great complexity with further maturation.
It is a stellar advertisement for Meerlust and an illustration of the commitment to quality that underpins this famous old estate.
It is a wine that demands food! Feed it a roast beef done rare. This iconic Bordeaux red blend also pairs well with venison, game, pot roast and noble cheese. Or serve with slow roasted lamb shank and oven roasted sweet potato.
Meerlust was one of the early pioneers of Pinot Noir as well with the release of its first Pinot Noir also in 1980. This was around the same time that Hamilton Russell near Hermanus released its first vintage.
Stellenbosch is typically considered to be too warm for growing Pinot Noir, however Meerlust's proximity to False Bay makes it at least three degrees cooler than the typical average temperature in Stellenbosch.
The Meerlust Pinot Noir 2020 is an exciting fusion of the refreshingly modern and the tirelessly classical. The grapes are selected from three clones of Pinot Noir with an average age of 21 years. Grapes were handpicked from two blocks. The majority of grapes are destemmed and crushed to small fermenters, but a portion of the harvest is only destemmed, and another portion is fermented as whole bunch. Light handling during fermentation allows gentle extractions resulting in elegant structure. The wine was matured in new and second fill barrels for 10 months before bottling.
On the nose the wine shows pronounced floral perfume with brooding and alluring red berry fruit, earthy, wild mushrooms and hints of spice.
On the palate there are very pure Pinot fruit flavours on entry with red cherry and musk flavours tied together by a fresh acidity. The wine has layered complexity with great elegance and finesse. There is a fine and delicate, almost powdery, tannin on the finish.
It pairs with various food dishes including white and red meats, duck, Parma ham, grilled line fish, tuna, wild mushrooms and traditional cheeses.
Anorak Facts:
Meerlust Rubicon 2018
Residual sugar: 2.6 g/l
PH: 3.63
Total acidity: 5.54 g/l
Alcohol: 14.3vol %
Meerlust Pinot Noir 2020
Residual sugar: 2.51g/ l
PH: 3.55
Total acidity: 5.71g/l
Alcohol: 12.5vol %
* A foudre is a large wooden vat, popular in France's Rhône Valley, significantly larger than typical oak barrels, often with the capacity to hold more than a 1000 litres of wine. Using a larger vat or barrel than a typical barrique means there is less wine to wood exposure and less obvious wood or oak flavours.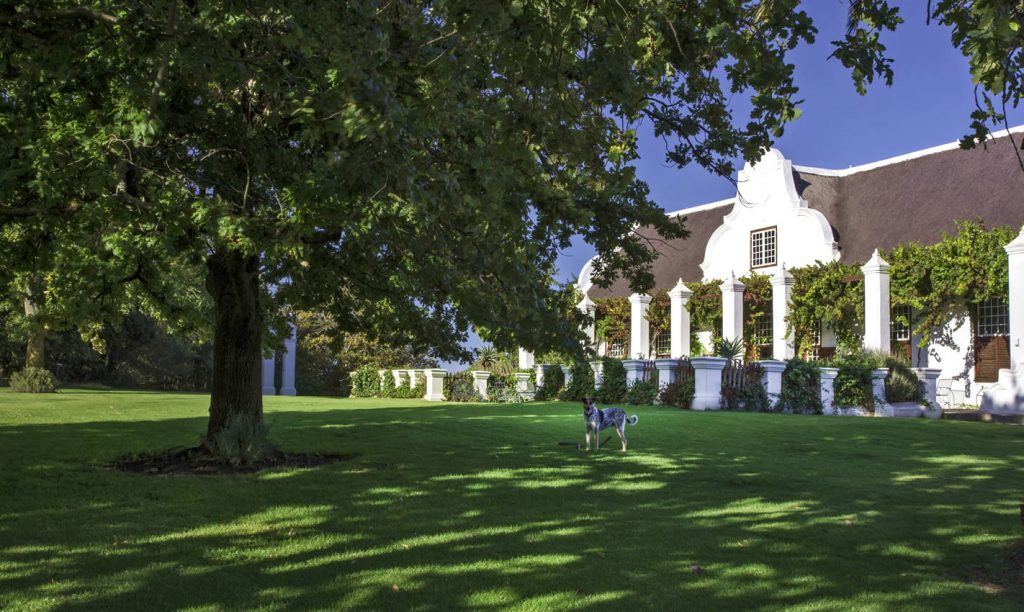 We feel privileged to work with this icon in the South African wine industry and we are thrilled to be able to serve these two delicious wines on our trains.
Congratulations to you, Hannes and team!