V for Vagabond, an independently minded wine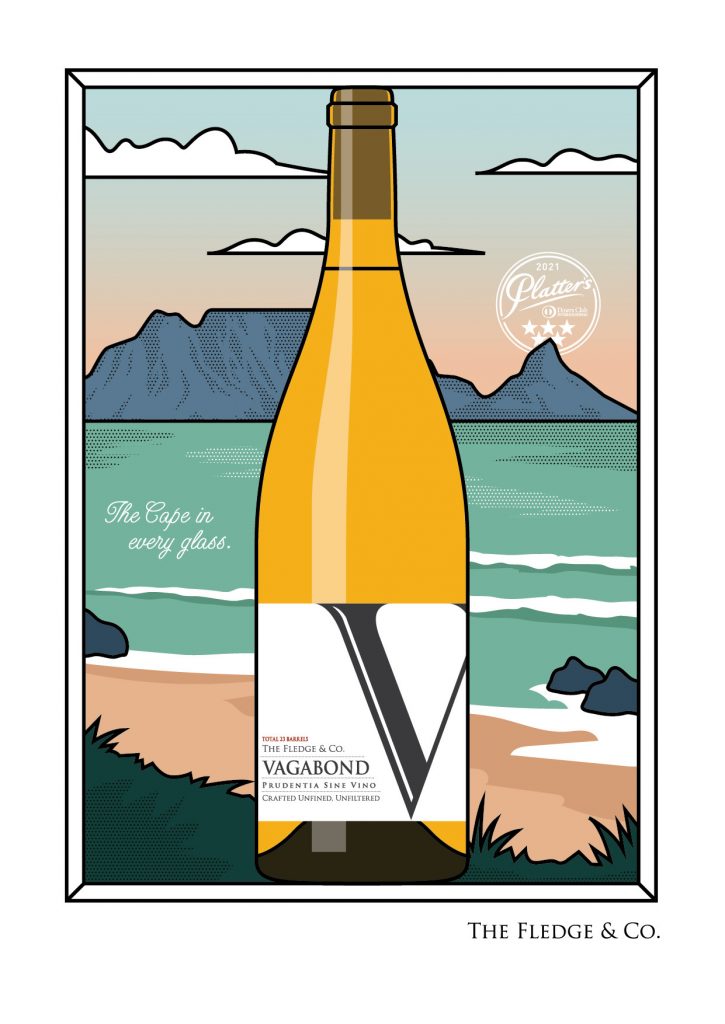 What better wine to enjoy on your next Rovos Rail adventure than with an acclaimed Cape dry white which defies perceptions of origin and which is tantalisingly called the Vagabond.
The Vagabond – made by The Fledge & Co. – is like a luxurious train journey; it is not about the destination but the level of satisfaction that you feel when you see the world at a more sedate pace. The wine is similar and takes a good few years to show at its best. Every vintage is like a voyage of discovery and can be compared to a cricket test match where each session should be played carefully and strategically.
The name Vagabond stems from the fact that the winemakers do not own vineyards but travel around diverse wine growing regions from Swartland to Agulhus in search of the best grapes they can find.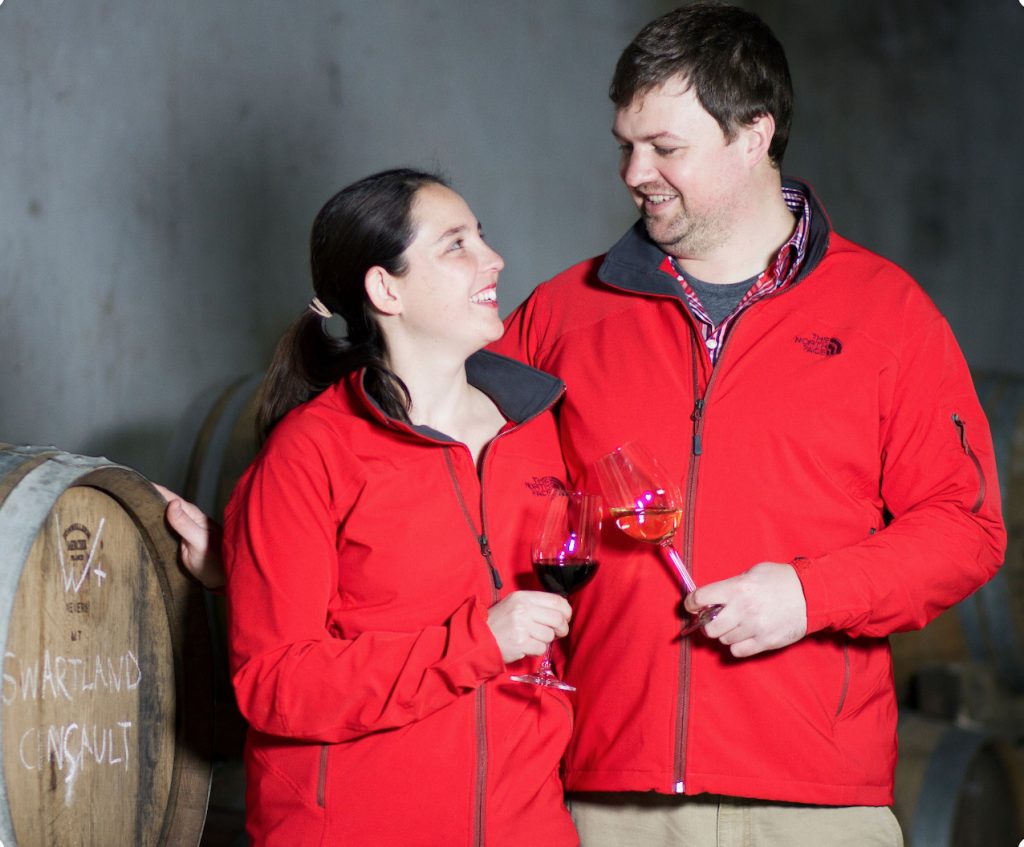 The Fledge & Co. is the remarkable undertaking by husband-and-wife team Leon Coetzee and Margaux Nel who have attracted plenty of attention for their nonconformist approach to winemaking.
Fledge is a passion project that started back in 2007 and is an expression of the couple's desire to handcraft authentic wines to enjoy with fine food with good company. The wines are unflinching, eclectic and experimental and express their true sense of place (terroir) through a combination of "old school" techniques and innovative methods, while driving an agenda of concern for their soils and the environment with a carbon-neutral or carbon-sensitive footprint.
Margaux Nel has an impressive wine pedigree and is a seventh-generation winemaker from Calitzdorp (South Africa's Cape port capital) in the Klein Karoo where the Nel family has plied their trade for many years. She is also the winemaker for Boplaas (the family estate) where The Fledge & Co. is also produced.
Margaux is in charge of the cellar while Leon collaborates with the farmers they work with and together they blend The Fledge & Co. wines. Explains Leon: "We are currently working with nearly 50 different vineyards and around 28 different varieties from across the Cape."
The Vagabond is produced from vines planted from 1971 to as early as 2010; many are old dryland bush vines while others are grown more conventionally but all are produced by farmers who believe in sustainability.
The blend changes with each vintage but varietals generally included are Chardonnay, Steen (Chenin Blanc), Viognier, Verdelho, Grenache Blanc and Roussanne. Sometimes there is even a blast from the past with the inclusion of the rare Hungarian Hárslevelü – fully skin fermented as one would a red.
Says Leon: "Our aim is to showcase the best of the Cape in a glass and produce a wine which works well with food but can also be enjoyed on its own. We want to defy preconceptions which is why the Latin on the front of the bottle says Prudentia Sine Vino (An Independently Minded Wine). It is only in the Cape that one has the freedom to blend such a diverse (some may think mismatched) variety of different grapes together to craft a reflection of the diverse tapestry which makes up this wine."
Vagabond's components are vinified separately, either destemmed or whole bunch pressed and barrel fermented in old French oak for nine to 15 months until the final blend is made. It is racked into tank and left for another six to nine months on the lees. It is unfined and unfiltered when bottled and only sold when Margaux and Leon believe it is ready which is usually three years after vintage.
The wine profile is a mélange of orange blossom; ripe cling peach; yellow, orange and green citrus; pineapple; hay; hints of Rooibos and flint while honeyed almond and white spice abound on the bouquet. It is a perfect partner for roast fowl, duck or pork, traditional Cape Malay and mild Cantonese cuisine or enjoyed as an aperitif.
Devotees affectionately call this wine the "Geel Slang", Afrikaans for the resplendently golden yellow Cape Cobra sometimes found in the vineyards, a beautiful reptile with an impressive strike.
Accolades for The Vagabond include Winemag.co.za Top 10 for 2015, 2017 and 2018; Tim Atkin MW 93pt for every vintage that has been reviewed by him and Platter's 5 Star for the 2018 vintage.
The Vagabond is a bit like The Travelling Wilburys – a supergroup of changing band members, though always with a consistent sound, says Leon proudly.
Anorak Facts:
W.O. Western Cape (Regions include Elgin, Stellenbosch, Tradouw, Swartland, Klein Karoo, Agulhas)
Vintage 2016 yielding 5940 bottles Alc. 12.64 % pH 3.24 TA 5.8 g/ℓ RS 2.2 g/ℓ
Vintage 2017 yielding 7476 bottles Alc. 13.16% pH 3.31 TA 5.7 g/ℓ RS 2.1 g/ℓ
Vintage 2019 yielding 6300 bottles Alc. 13.18 % pH 3.19 TA 6.1 g/ℓ RS 2.1 g/ℓ
Please note that items on our wine list and bar menus are subject to availability and not always in stock and available on board.