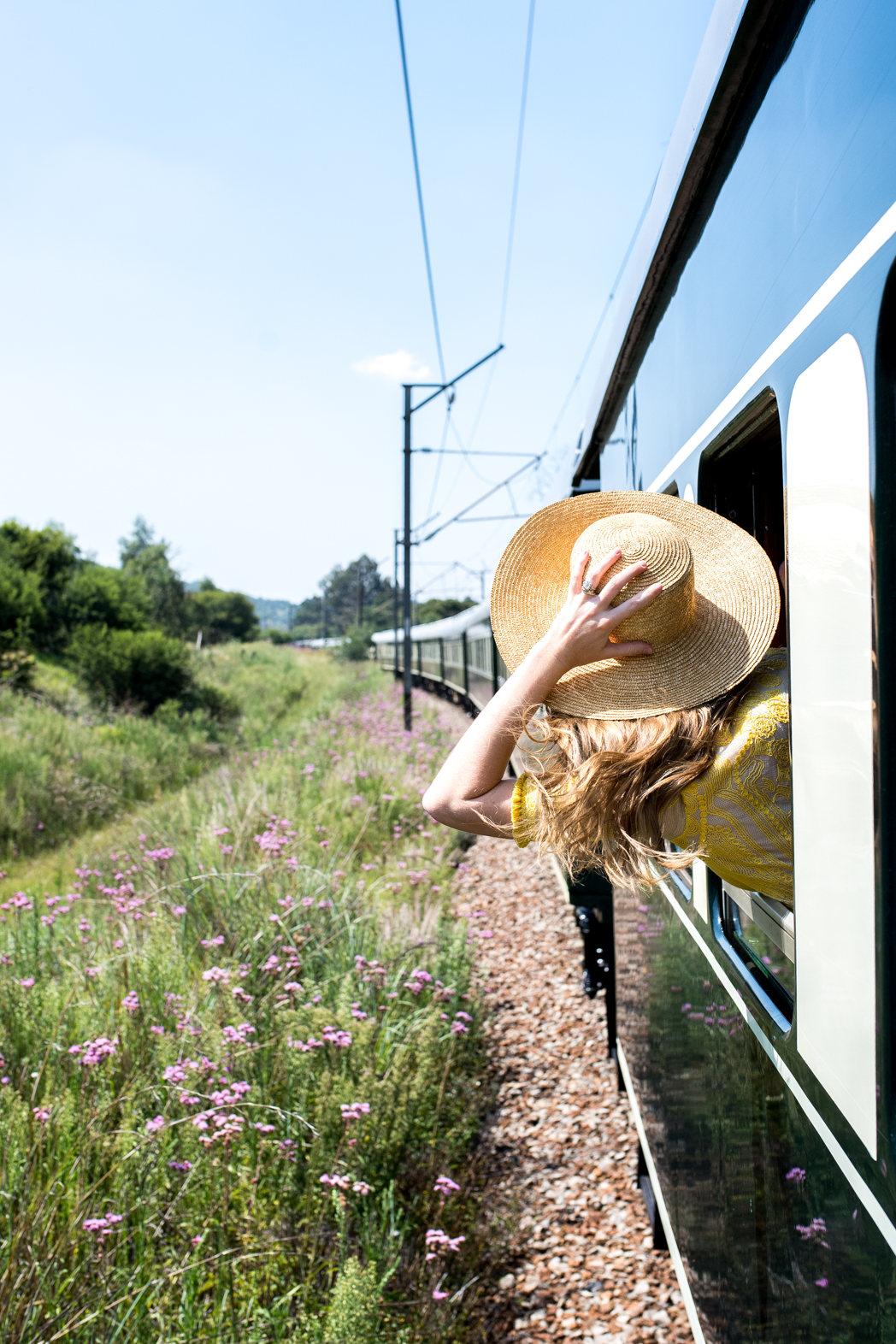 Travel adventures are just some of the beautiful experiences Stacie Flinner shares on her exceptional blog. Stacie and her husband joined us on our gorgeous little Durban Safari, travelling from Durban to Pretoria, and her words and images are so lovely that we feel we need to spread the joy!
It's often tricky hosting media on board because like the box of chocolates you just never know what you're going to get or whether she or he will actually enjoy their Rovos Rail experience. We've had a few misses but thankfully most have been hits.
KwaZulu Natal, with Durban at its helm, is in our opinion one of the most under-rated and under-valued provinces in South Africa. It is incredible to us that just one short flight away one lands in a lush, tropical and humid paradise full of cultural diversity and history, a sea in which one can actually swim (your limbs just about fall off in Cape Town as the water is freezing), some of the best game viewing and lodges the country has to offer and a near-perfect year-round climate! Winter in some parts of Natal is a treat as you can still walk around in shorts and flip flops unlike most other parts of the country.
And let's not forget the Midlands. The Midlands Meander is a region in beautiful KwaZulu Natal that stretches from just beyond Mooi River in the north, Hilton in the south, Karkloof in the east and the foothills of the Drakensberg in the west. Suffice to say that the scenery is breathtaking and with the train meandering its way slowly through the heart of it, also travelling across The Valley of a Thousand Hills, the Durban Safari has to be one of the most beautiful journeys we offer.
We digress. Back to Stacie and her lovely review on her trip with us. Click on the link to read all about her sojourn with us and to see her gorgeous images.
(Top image by Stacie Flinner)