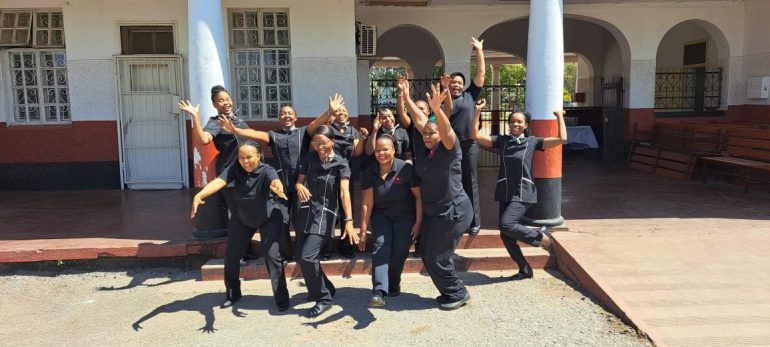 Two trains travelling to Angola, via the Democratic Republic of Congo (DRC), at the same time, is beyond anything we could have ever imagined completing. In our 33 years, we at Rovos Rail have managed to pull off some pretty crazy things but this could possibly top the list!
The first journey to depart Pretoria was Trail of Two Oceans, which left Rovos Rail Station on the 28th of June. It travelled six separate journeys with six different groups of guests:
Pretoria to Cape Town
Cape Town to Dar es Salaam
Dar es Salaam to Lobito
Lobito to Dar es Salaam
Dar es Salaam to Cape Town
Cape Town to Pretoria
With manager, Hennie, at its helm, the train travelled about 23 400kms (14 540 miles). It was gone so long that at times we forgot it was out but Hennie and his team returned safely back to Pretoria on Friday, 9 September after 73 days travelling through South Africa, Zimbabwe, Zambia, the DRC and Angola.
The Copper Trail train departed Pretoria on the 29th of June for Victoria Falls after which train manager, Lawrence, and his team had a few days to make their train sparkle before welcoming guests on July 7th for the maiden voyage of the Copper Trail.
The train travelled four separate trips with four different groups of guests:
Pretoria to Victoria Falls
Victoria Falls to Lobito (Angola)
Lobito to Victoria Falls
Victoria Falls to Pretoria
About 9 000kms was travelled with the team being out for 39 days. They returned safely on August, 15th to a warm welcome and many guys from all of us.
Neither journey came without challenges which included the Chambeshi bridge closure, unexpected mining debris left on the railway line causing minor derailments, unforeseen and costly Covid-19 testing enforced by over-zealous border control authorities, visa acquisition as well as water supply.
One of the ways we tried to alleviate the stress of the water issue was to sponsor three 10,000L tanks on six-metre stands right next to the existing water supply infrastructure in Kolwezi, DRC. Things did not go as planned as only one 5,000L tank was installed so we had to purchase a bigger volume pump in Kolwezi to fill the train faster.
One has to make a decision when travelling through countries such as the DRC and to some extent, Angola, because a culture exists of greasing palms in order to get anything done. We chose not to participate in this because we do not want to be part of what perpetuates this cycle but it made our planning and operational objectives a great deal more difficult and things moved extremely slowly. This was by far the most stressful aspect of coordinating these two journeys and we would like to say a big thank you to our operations manager, Joe Mathala, for flying back-and-forth between Angola, the DRC and South Africa to keep things moving along. We feel the process might have aged Joe by hundreds of years but as always, he got the job done and on time so we are deeply grateful for his hustle!
Our intrepid band of travellers hailed from countries such as Germany, the Netherlands, Denmark, Norway, the United States, the United Kingdom and South Africa.