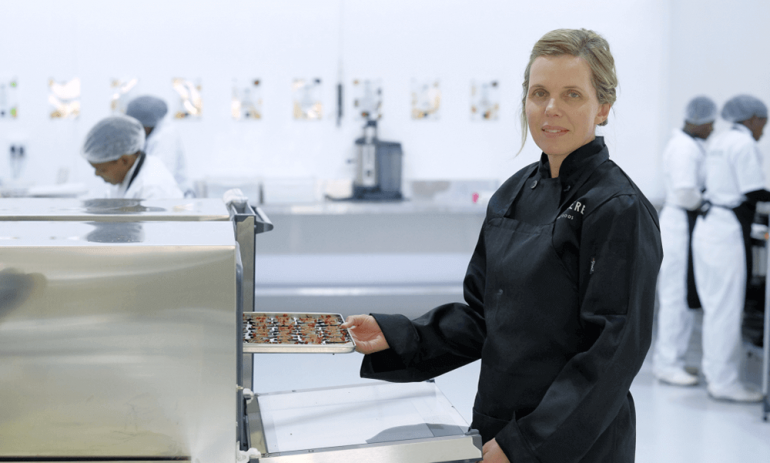 Life with Lardiere
One of the perks of working in the hospitality industry, especially in food and beverage, is getting to experience tastings. We recently visited one of our bespoke suppliers, Lardiere Fine Foods, not only to catch up but also to sample a few of their new creations. Our discovery of this company a few years ago can be likened to finding a diamond in the rough and life with Lardiere has been simple, interesting, creative and delicious.
Our food and beverage team consisting of our owner Anthea, Michelle and our consultant, Markye, have spent many an hour discussing, debating and resourcing nutritious, wholesome and organic products to include in our menus and in all suites on the board the trains. The women have trawled South Africa finding local companies with strong values and a moral compass that aligns itself with ours at Rovos Rail. We also want to work with businesses who have ethical farming and practices so that the food is cruelty-free and is made from the best possible ingredients.
Enter Chef Junelle, the creator of Lardiere. Culinary life for Junelle began with studies at the Cordon Bleu School with career highlights including working with Ben Filmalter, the founder of Mugg & Bean and his wife, Judy, who introduced Junelle to the world of baking. It wasn't long after that the inspiration and courage came for Junelle to open her own business and Lardier, which in French loosely means "a pantry where food is kept", opened its doors. We hear the word pantry and are transported back to the kitchens of our childhoods with smells of biscuits and spices such as nutmeg and cinnamon. Taking a peek into Junelle's pantry, you will always find the best local olive oil, butter, sea salt, and fresh herbs as she believes that no recipe should have more than a handful of ingredients.
And responsible trade is clearly of importance to Junelle. Not only does she want to lay the foundations for new standards in the local hospitality industry but she ensures that her ingredients are locally sourced and that all recipes are preservative-free. There is a strong focus by all chefs working at Lardiere on developing healthy and tasty gluten and wheat-free alternatives as well as vegan options as their production is 70% plant-based. In addtion, Lardiere is accredited to the South African National Halaal Authority and adhere's to its strict guidelines.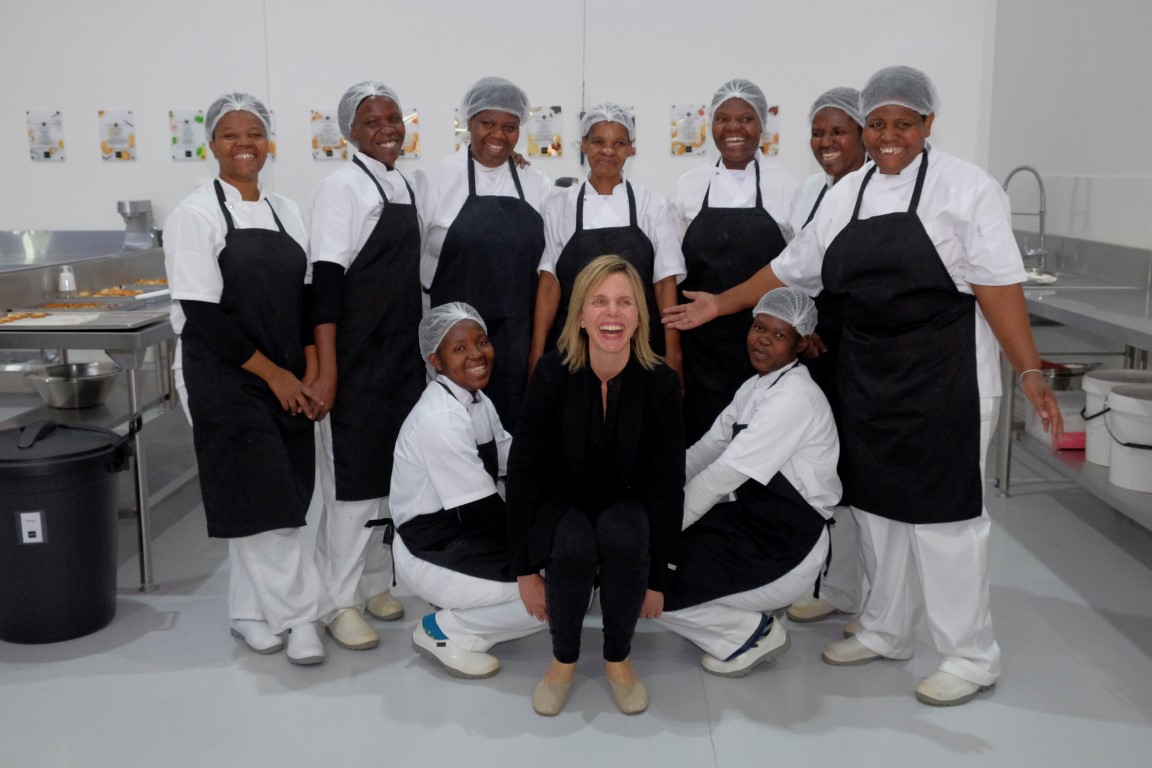 One of our favourite aspects of life with Lardiere is that it's made up of only female staff as the company is proactive in the support and upliftment of women. The latest product offering, Bosesi, meaning "sisters" in seTswana, has been created to give the women of the company ownership in a business while taking local South African flavours to the world.
We've have a variety of Lardiere's really fine foods on board. In each suite we have a bespoke box containing Coconut Ice, Rosemary Shortbread and Almond and Cranberry Florentines. We've also introduced delights such as Roasted Banana Curd, Luxury Melba and Dried Pineapple Slices. We've been lucky enough to taste-test most of what Lardiere has to offer and be part of conversations about new recipes being developed which tickles our taste buds!
It's a pleasure working with Junelle and her team as the company is wholesome not only in the products they create but also with their overall ethos. We can also guarantee the hygiene of their on-site kitchen as it is the cleanest space we have ever seen and inspired the big renovation we're currently doing to ours!