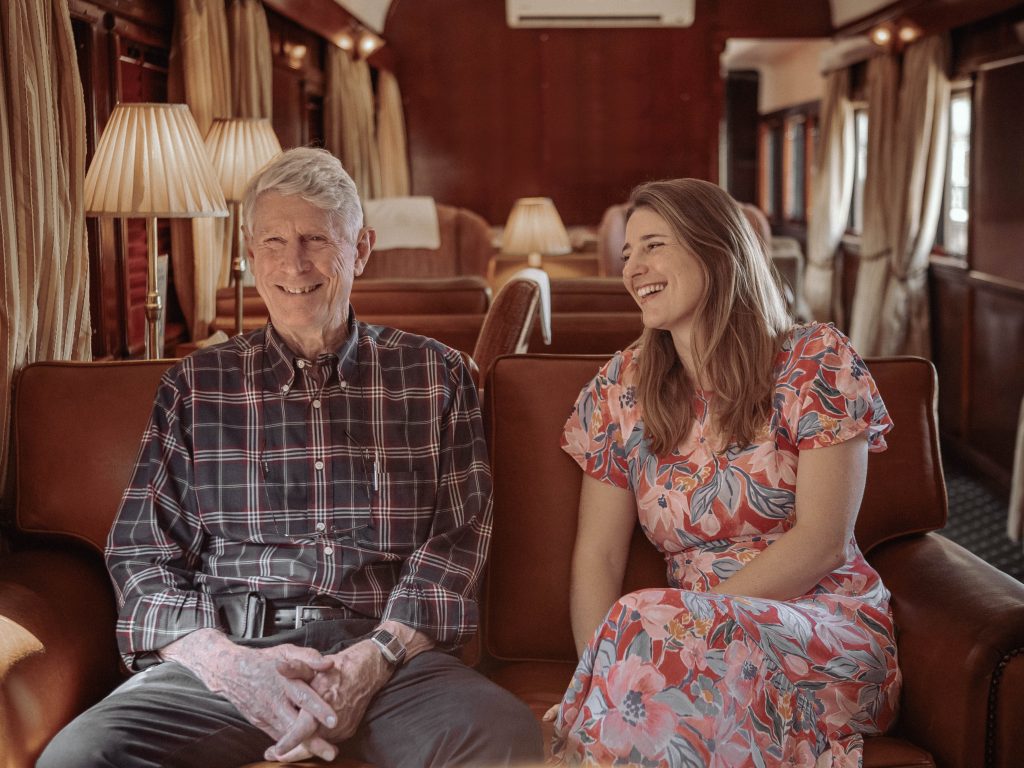 February 2022 was an important month for us at Rovos Rail. The first of the month marked 677 days since South Africa went into hard lockdown and it also marked the day we were officially back on track.
With the ever-moving goal posts of the Covid-19 pandemic we found ourselves holding on a little tighter with each announcement from our own government, politicians overseas and from the WHO. It felt like every few weeks we were postponing our contingency plans until at last we were able to say that February would realistically be when we could let our industry partners know that we were back on track and fully operational. It was indeed a relief and also a very happy month!
We have operated numerous journeys since February, including exceptional private charters which have been lovely successes. Our first advertised Cape Town to Dar es Salaam trip departed on 2 July with train manager, Hennie, at its helm. Despite one or two unforeseen challenges, guests and staff enjoyed a fabulous trip with the team receiving the highest of compliments! Thank you to our wonderful group of guests for their joviality and positivity.
Hennie's and his team had a few days off in Dar es Salaam before the train, carrying a new band of intrepid travellers, set off on our second ever Trail of Two Oceans sojourn which will take guests from the Tanzanian capital through Zambia, the Democratic Republic of Congo (DRC) with journey's end in Angola. The sojourn was certainly an adventure and the train arrived safely into Lobito on 3 August.
The maiden voyage of our 15-day Copper Trail trip also departed in July and the first leg of the journey was a lovely success with guests thoroughly enjoying themselves and giving us constructive feedback so that we can further improve the itinerary. Train manager, Lawrence, and his team travelled through parts of Africa none of us have ever seen and sent through some funny, heartwarming and wild stories!
In amongst these two long trips, we have also operated shorter journeys to Durban, Cape Town and Victoria Falls so it is safe to say we are back on track! Our train teams are busy, Rovos Rail Station is once again a busting hive of activity and our inboxes are full.
To celebrate our restart and in many ways a new beginning, we put together a photo and video shoot with new faces, new coaches and new energy!
We would like to sincerely thank Simone Dominique Shapiro from The Safari Gals for being our lady of the day, Jonathan Boynton-Lee for being our dapper gentleman, Ross Hillier for his phenomenal photographic talent and Dylan Hohls from Motionworx for capturing it all on video. You were a dream team and we hope to be able to work with you all again one day soon.
We are delighted to be able to share our video with you and will be releasing our new photographic content soon.
It feels so good to be back on track and we can't wait to welcome you on board one of our journeys soon.