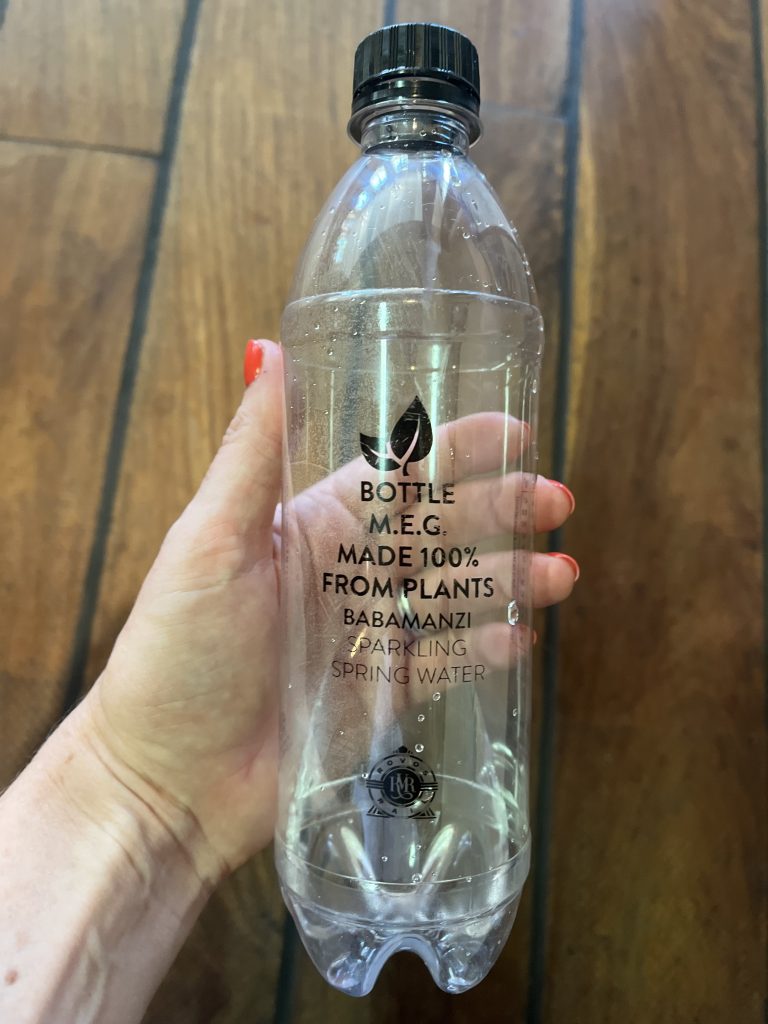 Our time at Rovos Rail during various levels of lockdown in 2020 and 2021 was not spent idly. We spent many months discussing how we could go even greener and we finally had the time to tackle the issue of bottled water. This has been a long time coming and we are relieved and happy to have introduced new plant-based and biodegradable water bottles to our trains, departures lounges and to our guesthouses.
We have our own small bottled water company called Babamanzi based in Cape Town which has been certified by SANBWA – South African National Bottled Water Association. Our water plant is small and energy-efficient which further assists us in reducing our environmental footprint. The introduction of our new bottles ensures that we are supplying water to our guests which has been locally sourced and packaged with our planet in mind.
Over the years we have tried various earth-friendlier options which have included glass and aluminium but neither worked too well. We have to take a great deal of water with us on our journeys, especially our longer trips, so we needed a solution where the boxes could be stacked safely and nothing would break or explode.
We got in touch with the good folks at Fortis X who helped us navigate all of our water needs. The plant-based water bottles are made entirely from sugarcane and 100% biodegradable into compost. Fortis X also manufacture bottles from a variety of materials which include Bio-PET, PHA, PLA and other compostable as well as bio-based polymers. Some of these polymers are sugarcane based, which means the bottles are 100% made from plants, with zero plastic and no additives. #
All the water bottles are tested as food-contact safe, with zero leaching into the contents of the bottle. Further testing proved rapid decomposition in certain environments, especially with compost. Such materials degrade into lactic acid which is a valuable soil supplement.
This range of revolutionary bioplastic products are made entirely from naturally-occurring plant sugar (dextrose) found in harvested plant starch. Many products can be made from bio-based polymers and Fortis X specialises in producing bottles and bottle preforms.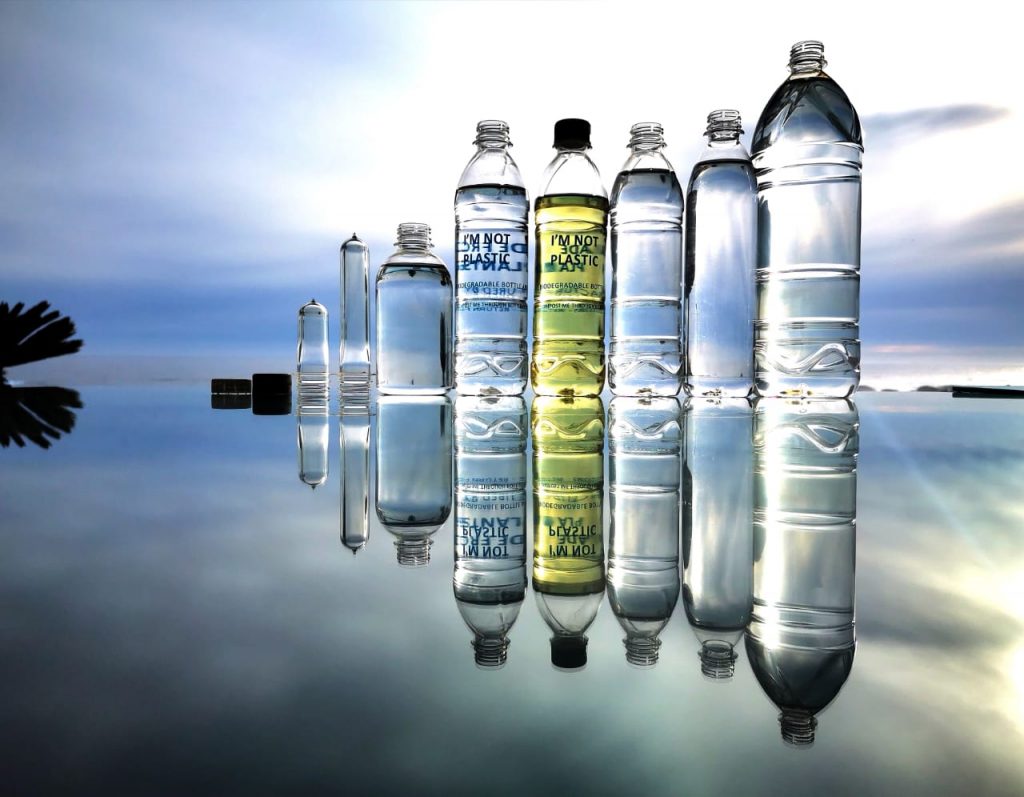 At Rovos Rail we understand that as a participant in the local and global hospitality industry we have a responsibility to go greener wherever we can. Our team is working tirelessly to find solutions to the remaining waste challenges we have and we are committed to being as earth-friendly as possible. We are the green train after all.